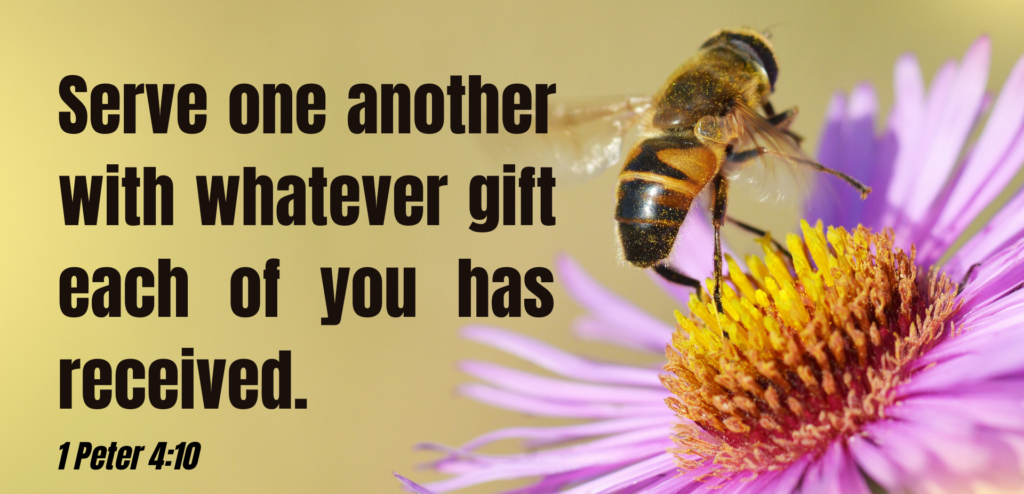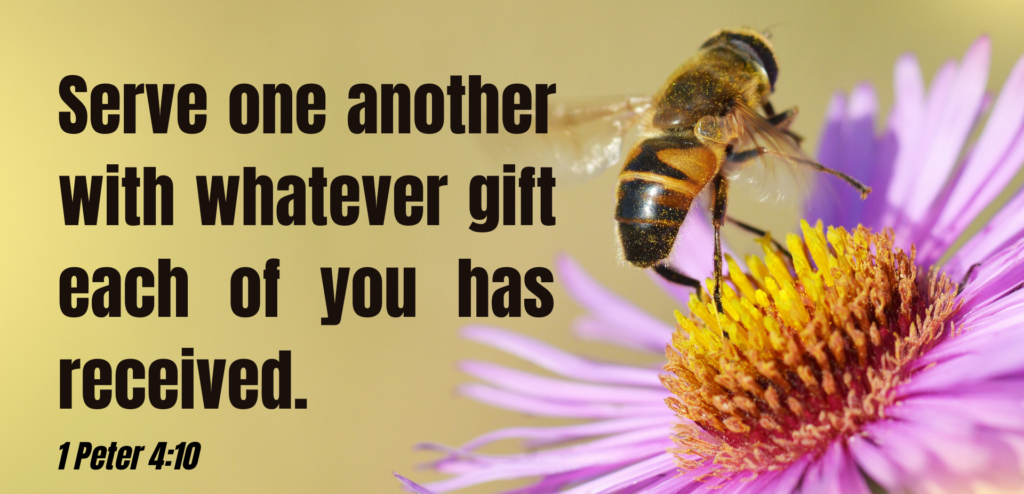 September 6, 2020
by Pastor Charles Nyamakope
Scripture Readings:
Psalm 24:1-2

1 Peter 4:10

1 Corinthians 4:1-2

Genesis 39:1-6

Timothy 6:17-19

2 Corinthians 9:6-8
Over the coming weeks we will be covering a sermon series on stewardship and worship. Topics that we will cover will be:
What is stewardship and its biblical foundations?

What are the Wesleyan principles of giving?

Why do we give offertory, pledges, thanksgiving and tithes?

What is temperance and how do you look after your bodies as the temple of God.

How can I financially support my church?

How can my finances help in the vision of the Church (we are the hands of Jesus Christ)?
We hope you will join us as we journey together in discovering our spiritual gifts and how we can be the hands of Jesus Christ through stewardship.
What does "stewardship" mean? The Greek word for steward is "oikonomos" which means: "the manager of a household or household affairs."
The New Testament word for stewardship is "oikonomia" and refers to the role a steward played in managing the estate of his master. This would include the responsibility of receipts and expenditures, overseeing a landed estate, managing servants and even caring for his master's children not yet of age.
Christian Stewardship begins with the recognition that life is a gift from God, that this gift is given to us by God, and that God is a generous giver (Psalm 24:2). "The earth is the LORD'S, and the fullness thereof; the world, and they that dwell therein, for he founded it on the seas and established it on the waters." When we have this understanding at the very heart of our lives, we see everything in terms of gifts received and gifts to be given.
All that we are and all that we have – our lives, intelligence, creativity, sensibilities and abilities – are gifts from God.
Thus, we are called to be a grateful, responsive and responsible people.
What are the Wesleyan Principles of Giving? John Wesley teaches these three principles about giving:
Gain all you can gain.

Save all you can.

Give all you can.
The Bible teaches us to be stewards through the following passages:
"The heavens are yours; the earth also is yours; the world and all that is in it–you have founded them" (Psalm 89:11).
"Like good stewards of the manifold grace of God, serve one another with whatever gift each of you has received" (1 Peter 4:10).
We also learn from the Bible that God is the creator and owner of all that is and that we are to be stewards:
"The earth is the LORD's and all that is in it, the world, and those who live in it; for he has founded it on the seas, and established it on the rivers" (Psalm 24:1-2).
"Think of us in this way, as servants of Christ and stewards of God's mysteries. Moreover, it is required of stewards that they be found trustworthy" (1 Corinthians 4:1-2).
Stewardship is a most important and prestigious role. God thinks so highly of you that He has chosen to entrust some of what He owns into your care, your management, and your stewardship. We further learn this in Genesis 39:1-6a, "Now Joseph was taken down to Egypt, and Potiphar, an officer of Pharaoh…bought him. The Lord was with Joseph…. His master saw that the Lord was with him, and that the Lord caused all that he did to prosper in his hands. …He made him overseer in his house and over all that he had."
We also learn from the Bible that there is duty and delight in generous giving. 1 Timothy 6:17-19 reads "As for those who in the present age are rich, command them not to be haughty, or to set their hopes on the uncertainty of riches, but rather on God who richly provides us with everything for our enjoyment. They are to do good, to be rich in good works, generous, and ready to share, thus storing up for themselves the treasure of a good foundation for the future, so that they may take hold of the life that really is life." While 2 Corinthians 9:6-8 teaches us "The one who sows sparingly will also reap sparingly, and the one who sows bountifully will also reap bountifully. Each of you must give as you have made up your mind, not reluctantly or under compulsion, for God loves a cheerful giver. And God is able to provide you with every blessing in abundance, so that by always having enough of everything, you may share abundantly in every good work."
As we see in these passages the Bible talks about stewardship in many ways. When it talks about financial stewardship it always talks about how important it is for a child of God to align their financial life with their life in Christ. We hope that you will continue to join us throughout this series as we learn more about financial giving as well as the many other ways to be a faithful steward. Amen.
---