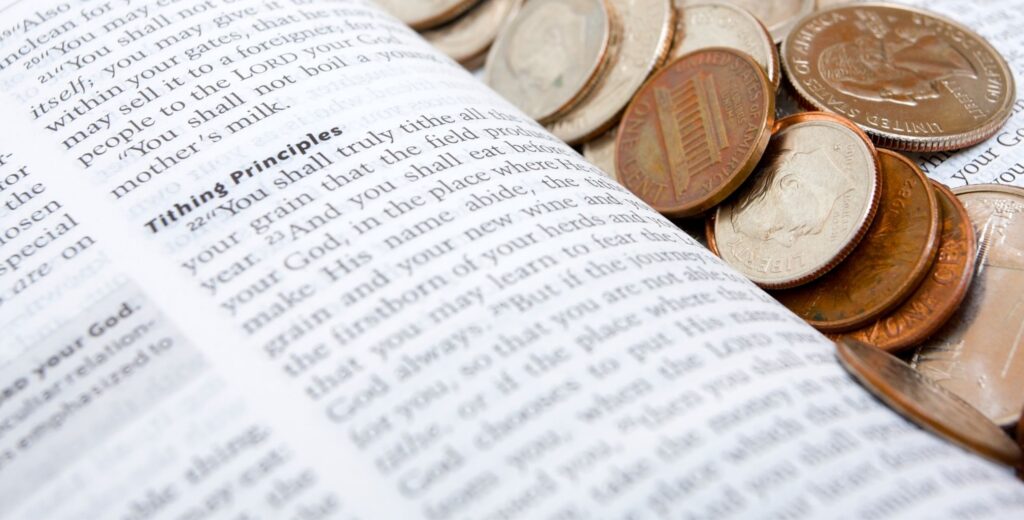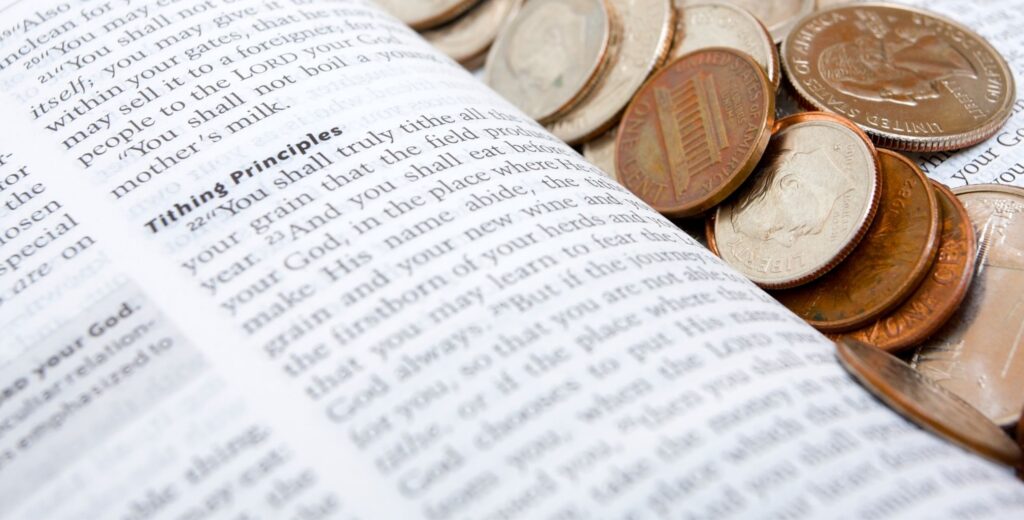 September 20, 2020
by Pastor Charles Nyamakope
Scripture Readings: 2 Corinthians 8:1-14, Malachi 3:10, Exodus 23:14-19, Deuteronomy 16:10-12, Genesis 14:20, 2 Chronicles 31:5
The Bible talks about how believers have since the Old Testament period supported the religious activities of the Church through tithes, offertory, thanksgiving and pledges. In today's message Paul writes to the Corinthian community telling them about how the Macedonian Churches financially supported their church and other saints oversees. We want to find out what lesson we can draw from the Macedonian Churches on the stewardship of giving. What was their motivation for the generous pledges or donations they did to the Jerusalem congregation? How can we also support our church? The thesis of this sermon is we can equally support our Church through tithes, pledges, thanksgiving, offertory and donations.
Let us look at what the Churches in Macedonia did after hearing that the saints in Jerusalem needed financial support from fellow believers.
First, they had abundant joy in giving even though they were in a condition that the Bible calls "a great trial of affliction" (8:2). James (2:2-3) also says, "consider it pure joy, my brothers and sisters, whenever you face trials of many kinds, because you know that the testing of your faith produces perseverance". So, we are encouraged by their example for it shows us that it is possible to remain steadfast even when trials abound in life. Their action also reminds us that in the specific matter of giving, a child of God can continue to give to the Lord even when he/she is facing trials. The Macedonian Churches are probably aware of the Jewish tradition of harvest, and thanksgiving (Deut 16:10-12). In both the Old and New Testaments, and even today, harvest time is significant for it is the time we count all the blessings God has given us through a good harvest. Harvest is an important season. In thanksgiving we are thanking God for everything happening in our life. It can be a good harvest, new job, new child, grandchild, promotion at work among other things. The Church of Macedonia was, however, making a thanksgiving to God even though they were in difficult circumstances. In my previous pastoral appointment, the elderly who were staying in nursing homes were the people who generously pledged, tithed or donated to the Church. Some of their donations or pledges would come once per year in December. The church looked forward to receiving such blessings every year.
Second, despite their economic status, the Churches in Macedonia were in "deep poverty," they were liberal in their giving. Thus, we understand that liberality in giving has nothing to do with the amount of one's income or bank account. We recall what Jesus said about a woman that gave only two coins (which was all she had): "Truly I say to you that this poor widow has put in more than all" (Luke 21:3). Once again, as we think of the Christians in Macedonia, we may smile and shake our heads in amazement at the seeming contradictions that existed in their lives: affliction and joy, poverty and liberality. They went beyond their power or ability in the actual amount that they gave (8:3). We should never see giving as some sort of competition with others and giving more or less than others proves nothing about how acceptable our giving is to God. Those Macedonian saints were remarkable, though, were they not? Though they were in deep poverty, facing great trials of affliction, and all they did was step up and contribute beyond their ability. What an example!
Third, despite their financial woes, the Macedonians gave freely or willingly (8:3). They exemplified the teaching of 2 Corinthians 9:7 – that giving is to be done "not grudgingly or of necessity; for God loves a cheerful giver." They did not have much money, but they were willing to part with a huge portion of what they had in order to help the Lord's cause and His people.
Fourth, they basically begged to be allowed to have a part in contributing to help the poor saints (8:4). They prayed or implored Paul and those with him to accept their funds. We might imagine someone begging to be excused from giving, but these folks were begging to participate in this contribution for the poor among the saints (Romans 15:25,26).
Fifth, before they gave their money to the Lord's work, they first gave themselves to the Lord (8:5). With them, their heart went first, and their generous contribution followed. If our hearts are truly devoted to our Master, then we, too, will give in the sacrificial, selfless manner that the Macedonians did. Jesus taught his disciples "seek first his kingdom and his righteousness, and all these things will be given to you as well" (Matthew 6:33).
One may ask, how he or she can financially support the Church? You can do so through tithes, pledges, offertory, thanksgiving and donations. The bible says, do not come to the house of the lord empty handed (Deut 16:16, Exo 23:14-19). We should bring with us our tithes (Malachi 3:10). With this tithe God opens the floodgates of our blessings. In Genesis (14:20) we see Abraham giving a tithe to God (Melchizedek the king of Salem). In 2 Chronicles (31:5) we are told the Israelites generously gave the first fruits of their grain, new wine, olive oil and honey and all that the fields produced. They brought a great amount, a tithe of everything. You can also support your Church through pledges. You can decide what you want to give to the Lord for his ministry to flourish just like what the brethren of the churches of Macedonia did to support the saints in Jerusalem (2 Cor 8:1-5). The story on how Barnabas who sold his possessions and gave the money to the poor (Acts 4:37) is another example.
In 2 Corinthians (8:7) Paul says "since you excel in everything—in faith, in speech, in knowledge, in complete earnestness and in the love we have kindled in you see that you also excel in this grace of giving". Friends, lets count our blessings, we have a peaceful country compared to other countries in the world. We have the strongest economy in the world. We have all the reasons to thank God, so let's excel in the grace of giving.
Paul also says to the Corinthian Church "last year you were the first not only to give but also to have the desire to do so. Now finish the work, so that your eager willingness to do it may be matched by your completion of it, according to your means. For if the willingness is there, the gift is acceptable according to what one has, not according to what one does not have" (2 Cor 8:10b-12). Friends lets revive the glory we started with when this congregation was founded. Friends, we started well, let's therefore finish the race well. Amen.
---