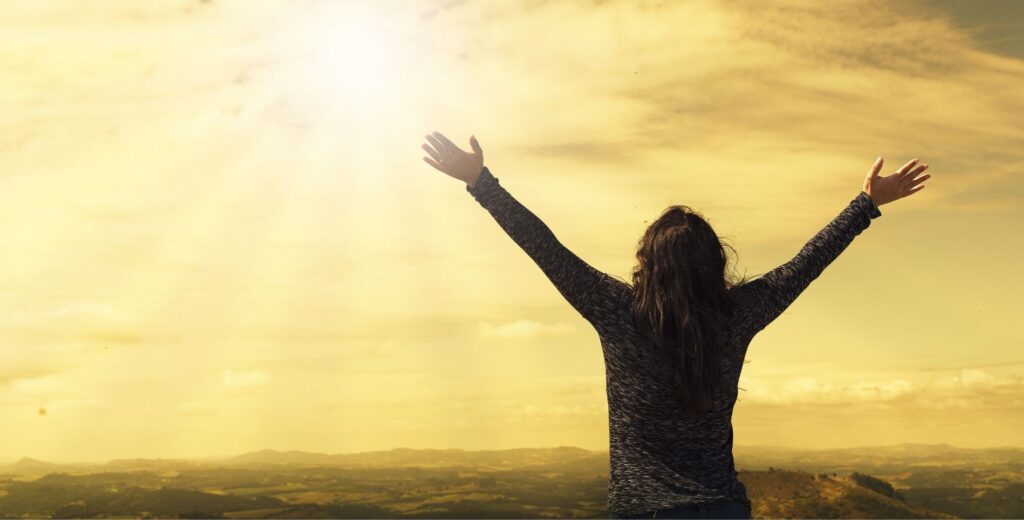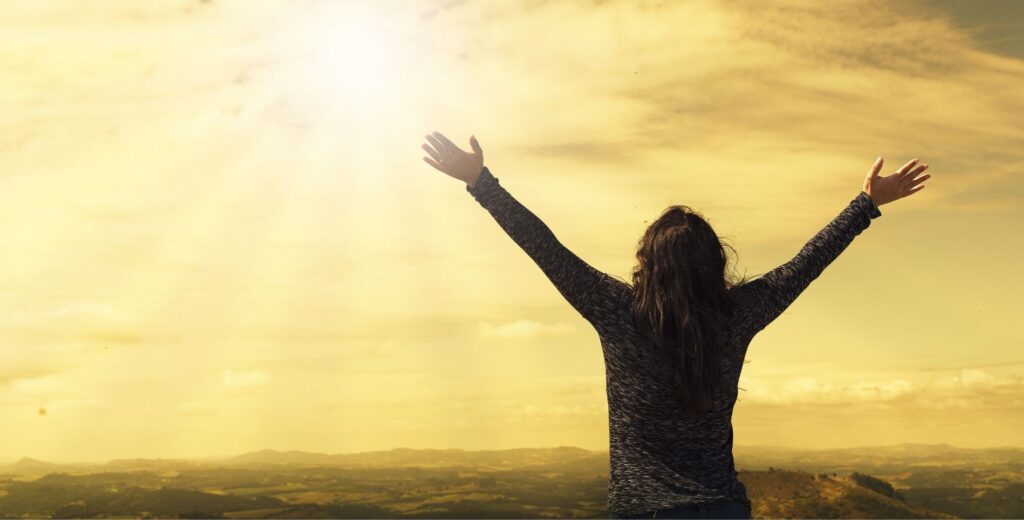 September 27, 2020
Scripture Reading: 1 Corinthians 3:16-17
Today's culture in which we live is obsessed with getting people to be stressed over the look, feel and size of their bodies. It is a multi-billion-dollar industry. With the media and the internet, there are billions of dollars to get us focused on and obsessed with the size, feel, and look of our physical bodies. You're told if you have a little more of this, or if you had a little less of that, your body could always be better. In other words, you're never going to arrive at this ideal. You're constantly told you are not good as you are; you need something more. If you would start eating this, or stop eating that, or stop doing this, or stop doing that, or start wearing this. If your hair was thicker, your teeth were whiter, if your chest was bigger, your buns were smaller, if your feet didn't stink… you know you would be better. You would be awesome, more people would love you, and so on-and-on it goes.
Billions of dollars are spent to tell you that you are not what you could be. I love how Dolly Parton put it. She said. "If I see something sagging, dragging, or bagging, I get it sucked, tucked or plucked. It takes a lot of money to look as cheap as I do."
Welcome to our Stewardship Series. Pastor Charles three weeks ago started us on a journey to learn a more holistic approach to stewardship. Stewardship is not just giving money, that is just one part. Also, there are time and talents and today I am going to talk about temperance. Specifically we are going to look at the proper view and the appropriate use of our physical bodies.
Does God really care about the use our physical body? We are from dust and from dust we shall return. Does God really care? Isn't God just concerned with my eternal soul, not my mortal body?
The Apostle Paul answers those very questions because the Corinthian Christians, like many American Christians, were getting it wrong. They didn't have a very high view of the body. They found a way to separate that which was spiritual and that which was physical. What they would say is that which is spiritual is good, that which is physical is bad? So as long as you dedicated your soul, spirit, and your heart to the LORD it really doesn't matter about the body. That's just something you are temporarily chained too, that's something you must drag around for a while, but it really doesn't matter. Our bodies are going to go away eventually, what really matters is what's on the inside. Focus on that. It doesn't matter what you do with your body.
Here's the problem they were using that as their freedom in Christ to have freedom to sin rather than freedom from sin. What happened was overtime the sins of the body became more glaring and so they were into drunkenness, they were into gluttony, they were into immorality. What Paul is going to say is that remember that the Son of God, Jesus Christ, was sent to atone for your sins and He died on the cross physically so that He might save the immortal soul. But then Christ was raised physically from the dead because He's saving your body as well. Jesus came not just for your soul but also for your body. God is not just after the part of the person that you can't see, He wants the part of the person that you can see as well. In other words, God wants all of you, all for Him. God wants all of you, every portion on the outside, every portion of you on the inside. He wants all of you…ALL FOR HIM. That's where Paul is going here. He gives us 3 reasons why we should honor the LORD with this physical body.
Honor God with our Bodies Because our Bodies are for the LORD.
These physical bodies are for the LORD. Now the Corinthians were really messed up in one area when it came to the body, and that was sexuality. They were depraved, the whole city was depraved, they had baggage from the past, they had disfunction everywhere. Now they come into the church and they are still struggling with the idea and mentality of sexuality. Why is this important? Because whatever is not Biblically clear we will adopt from the world.
Now prevalent in the ancient world there were two major philosophies when it came to sex, they were pagans or prudes. Prudes in that day said sex is bad no matter what, it doesn't matter who it is with, when it's with, why it's with, it's bad! Stay away from it. We have prudes even today and most people aren't listening to them.
On the other you have the pagans, pagans said it's no big deal. It's a bodily function, it's a part of who you are, it's hardwired into who you are, it's all normal…enjoy it.
You have the prudes and you have the pagans. Christian's are to be neither. We neither to vilify or deify sex. For Christians sex is a gift that God gave husbands and wifes in a committed marriage. But like every other gift if used inappropriately it will damage us. That's why we must view this topic for what it is.
Honoring God with our bodies is also using the talents and gifts that God has given us for His glory. Romans 12:1 tells us "Therefore, I urge you, brothers and sisters, in view of God's mercy, to offer your bodies as a living sacrifice, holy and pleasing to God – this is your true and proper worship."
Why didn't God say offer me your spirit? He says offer me your body. Because you literally cannot do anything or go anywhere without your body. You are where your body is. Sometimes I have people say to me Pastor Joel I just wanted to let you know I won't be here next week, but I'll be with you in spirit. You know what that means? Absolutely nothing! Cause it's not possible. Now I get what they mean, but you cannot be there spiritually if you are not there physically.
God knows that when I offer my body, He gets everything on the inside too. Present your bodies as a living sacrifice. We often think of a sacrifice as a dead animal. God says I don't want a dead animal anymore, that was a picture of the past, now I want living sons and daughters. I don't want to wait until you're dead, I want you now, while you're alive. That's what He's saying. For Old Testament sacrifice, no one just cut off the leg of the lamb and put it on the alter and said, "okay you can have the leg." The sacrifice was either all in or all out…there was no going halfway. When He says I want you as a living sacrifice, He's saying you possess no more rights, no more privileges, you give up possession, but you give it up to a gracious, benevolent Father. Now He possesses you, He owns you, and you are subject to Him, but know that He is loving, gracious, kind, and He's your Father. Trust Him.
He says that's your body matters in worship. To offer the LORD your worship and praise. What happens in worship collectively the coals of the Holy Spirit put us together, and those who are not in the coals and those who are not on fire, who don't sing; they don't celebrate, they don't participate, they just show up. They have nothing to offer. They will not have given, they will not have sung, when someone was praying you did not pray, you just showed up. You didn't have on the inside what you needed and certainly you didn't show it on the outside. It matters what we do in worship.
I am not saying that we all must be cheer leaders. I not trying to make you into something you are not. Are you passionate about Jesus? If you are passionate about something it comes out on the outside, you can't hold it in. You go to a birthday party and you have this great present, you can't wait give it to him. Or do you plop the present down and say, hey open that up? What happens on the inside when that coal is on fire? Eventually it must come out. It looks different with different people. Sometimes we're so passionate we weep. Sometimes we're so joyous we sing. Sometimes we get down on our knees, sometimes we raise our hands. Honor God with our bodies through worship.
Honor God with our Bodies because our Bodies are the Temple of the LORD.
I Corinthians 6:19 tells us "Or do you not know that your body is a temple of the Holy Spirit within you which you have from God, and that you are not your own?"
The Temple was always recognized as the place where God came to meet his people. This is where you worshipped. God says in the Old Testament, "I have a Temple for my people." In the New Testament God says, "I have a people for my Temple." He says, "no longer do you have to go somewhere to worship me, I'm coming to you." Here's the promise, "not only am I coming to you, I'm going to dwell in you and my promise is that I'm never going to leave or forsake you."
This is what God is saying, your physical is the Temple. Your spirit lives inside the Temple God by faith in Christ and repentance of sin comes and lives inside the Temple and your spirit and God's Spirit commune where? Your Temple. God asks do you know that your Temple that is where God is communing you? Why wouldn't you want to take care of what God has given you?
See, when we look back at the Old Testament days, the Temple was torn down three times for the Israelites. Yet, when we look today, it gets knocked down a lot more than that. He's saying your flesh, this is the Temple, God is communing on the inside of you so take care of it.
With that understanding I have two phrases I want you to tell me which one is truer. A) We are to come to church to worship or B) We are to bring our worship to church. B! We don't come to church to worship you bring your worship. Why? Because communion and worship of God is already happening. If it doesn't happen for the most part Monday through Saturday it won't happen on Sunday. It happens on the inside. Then you ask, why do I even come if worship is all week? It's because he says this is what is good for you, you need unity, you need to be built up, you need to be encouraged. Get in here. There should be a balance of individual worship, but there also must be other avenues where you can have that corporate worship meeting.
When it comes to the physical body, we often fall in one of two camps. We either ignore our body or we adore our body. What I mean by that is those who ignore their body say, "it's no big deal, it's just made of dirt, just roll me into the ditch when I'm dead, and give me another piece of cake." We think the body is less important than God does, so we ignore our bodies. We think it's no big deal and God says no I died for your body.
Sometimes we go to the opposite end, sometimes Christians adore their bodies. We live in a culture that wants us to idolize your body. Get it bigger and stronger. Is there anything wrong with lifting weights and exercising? No! But the motive matters. Are you doing it to impress others, or are you doing it to glorify God? If you are doing it to impress others you've loss. But if you take care of this body as well as you can knowing that it's temporary, but you want to honor God with it, He says yes. We are not ignoring it; we are not to adore it.
III. We Should Honor God with Our Bodies Because… Our Bodies are Bought by Jesus.
1 Corinthians 6:20 says "For you were bought with a price; therefore glorify God in your body." What did he pay for you?
1 Peter 1:18-19a, "You know that you were ransomed from the futile ways inherited from your ancestors, not with perishable things like silver and gold, but with the precious blood of Christ."
Now He is saying because I have purchased you I own you, and I am gracious and I'm kind and I'm going to be with you, and I'm going to guide you, but I expect you to use what I gave you for my glory.
What that means is every part of my body it all belongs to the LORD.
We need to ask three questions:
Am I desecrating the Temple in any way?

Am I ignoring the Temple with a lack of discipline?
Am I taking Jesus into situations with my eyes that I shouldn't? Or with my body?
Am I so focused on making my temple look good that I failing to commune with the God within?
We can be so focused on the outside that we're not even paying attention to God on the inside.
You say pastor Joel I've already blown it, it's too late for me. Hey, good news, God's deep amazing love, mercy and grace. All of us have blown it. Pastor Joel has blown it. We are all in this thing together and we have a Father who is rich in mercy and grace and forgiveness. He says if you will come and repent, I will forgive you and I will fill you. In that repentance means I'm doing life differently; I'm not going to live the same way. Amen.
---