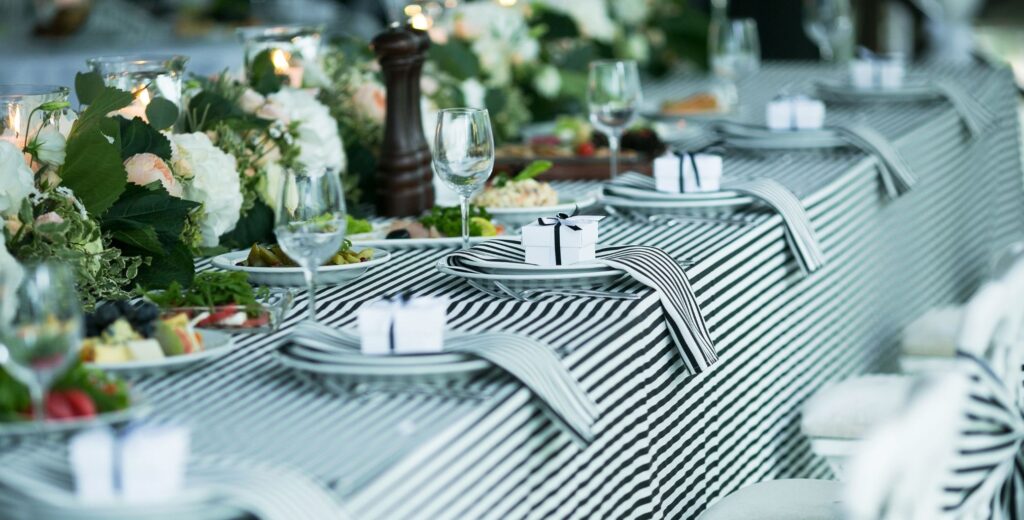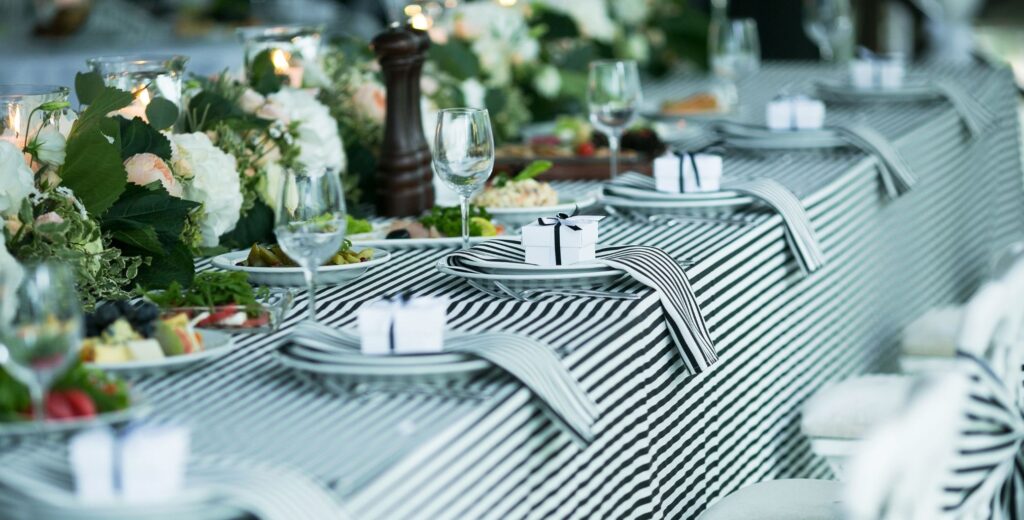 October 11, 2020
by Pastor Charles
Scripture Reading: Matthew 22:1-14
Praise God we are back in our sanctuary. We have been away from this beautiful place of worship for around 7 months now. We welcome you to today's message as we listen to a story told by Jesus to his followers. Prior to today's story Jesus had just entered Jerusalem a few days before and his critics are on overdrive asking questions on what authority he was doing his ministry. Jesus responds with three (or four, depending on how we count 22:1-14) parables of judgment. These parables all "speak of people who do not live up to expectation and so lose their place of privilege, to be replaced by a more surprising group." Today's message is therefore saying to each one of us, get dressed and come to the wedding banquet. You are invited.
This story is an allegory and, we should therefore focus on the intended meaning rather than trying to find significance in every jot and tittle. Friends, have you ever received an invitation to a party you really did not want to attend? What did you do about that? I'll bet you did not mistreat, abuse, and murder the mailman. That's what happens in this parable. Maybe Jesus is giving a hyperbole. To put it different, have you ever invited people to your party who did not attend? You cleaned, you cooked, you decorated. The table was set, the candles were lit, the music was playing. Everything was ready but some of the guests didn't come. Did it make you so angry that you killed them and burned down their houses? Probably not, but that's what happens in this parable.
This parable tells a very strange story: all those who received the invitation to the king's banquet not only refused to attend but treated the messengers very badly. The king was not to be stopped: he sent his servants to the crossroads and they gathered 'all they could find, good and bad alike.' The hall was full. God's invitation to partake in his great banquet is not restricted to the Jews, his kingdom is now open to all, without any distinction, even to those who seem unworthy. I stand and wonder at God's goodness and mercy towards all. I ask to be like the Father in his mercy and generosity.
The text also underlines the link between the kingdom and judgement. The first guests are punished for their crass behavior, and the guest without the proper attire is expelled from the banquet and sent to where there is darkness and the gnashing of teeth. By not accepting the Kingdom I am excluding myself from it.
Give sometime as you start your prayer to noticing the immense hospitality of this king. 'Invite everyone you find to the wedding!' he says. That is God's attitude to everyone on earth, and to you. Be grateful for this.
What of the man without a wedding robe? This part of the story is to highlight that we need to fill our lives with loving action. It is not a preview of eternal punishment, because God loves everyone even when they don't reciprocate.
God is always looking out for us and inviting us to fill the place that is set precisely for us. Let me pray and work for the good of others so that there may be no gaps at your wedding banquet, and that I too may be there.
The parable of the wedding in today's gospel was spoken when Jesus saw that his own people were moving to reject him. The story is symbolic, but the invitation to us is a real one. It is an invitation to aim at the good life. The invitation to the kingdom of heaven is cast wide, yet we are free to say yes or no. No matter how low a stature I seem to have in life, I am welcome. I will shake off the rags, my less good self and dress in the clothes of a new, more loving person.
My friends, you are invited back to the life of this congregation in this sanctuary. You are invited to reach out to the needy of our community. You are invited to love without conditions. The kingdom of God is like a wedding banquet where each one of us has a place to sit and enjoy God's grace. May you ask God to help you respond YES to this invitation. Amen.
---