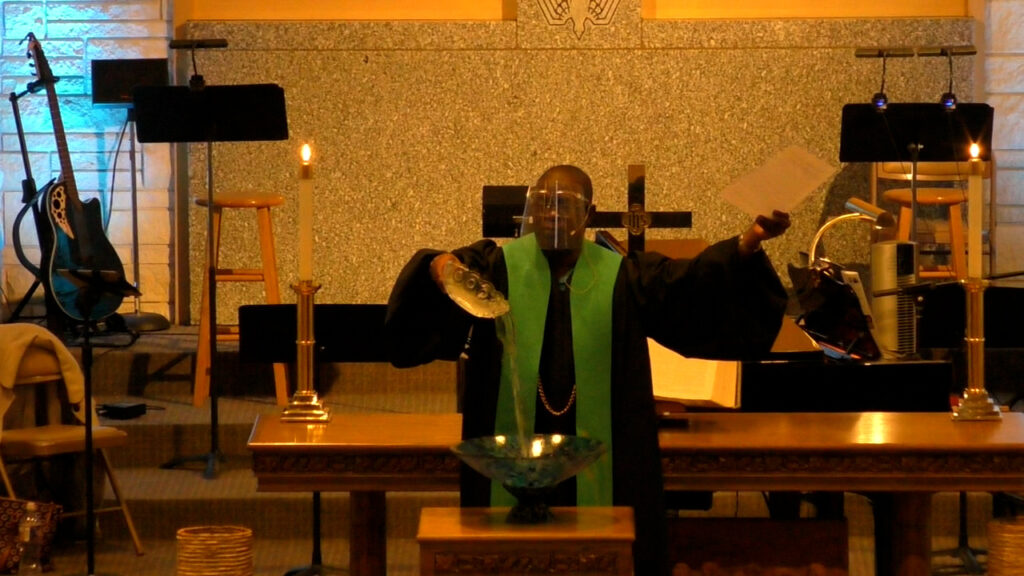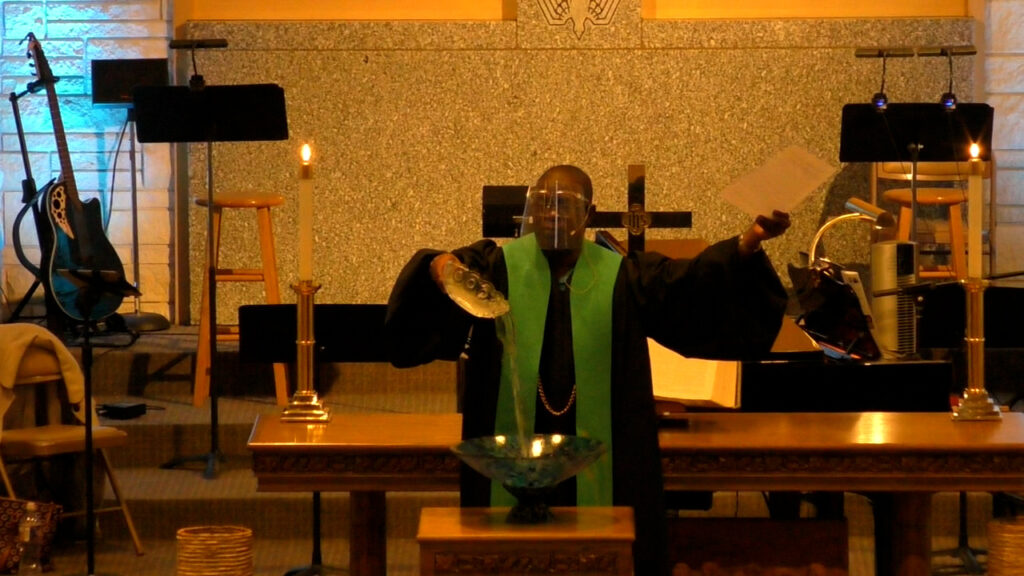 January 10, 2021
by Pastor Charles
Scripture Reading: Matthew 3: 13-17, Mark 1:9-13
Greetings to you all in the name of our Lord and Savior Jesus Christ, Amen. Today's sermon is on the baptism of Jesus Christ. May this message help us connect with our own baptism and our faith journey. This message is important as we begin a year full of uncertainties.
In today's scripture readings the Gospels of Mark and Matthew both talk about the baptism of Jesus. The difference between the two-story lines is that the Gospel of Mark is shorter, compared to that of the Gospel of Mathew. I have therefore decided to use the two versions of the baptism of Jesus for they supplement each other.
In this story we are told that Jesus goes to the Jordan river to be baptized by John the Baptist. John is the son of Zachariah and Elizabeth; we are also told that Mary the mother of Jesus and Elizabeth are related. John the Baptist's mission is to prepare the way for the coming of Jesus Christ. "7 He kept proclaiming, 'The one who is coming after me is stronger than I am, and I am not worthy to bend down and untie his sandal straps. 8 I baptized you with water, but it is he who will baptize you with the Holy Spirit'" (Mark 1:7-8).
Jesus arrives at the Jordan river ready to be baptized but the Gospel of Mathew says John the Baptist was reluctant to baptize him. This could be for the following reasons:
Baptism is for the forgiveness of sin, yet Jesus is God's son and therefore sinless.

Jesus is the greater person John has been telling people about, so John does not feel worthy to baptize him.
"Then Jesus came from Galilee to the Jordan to be baptized by John. 14 But John tried to stop him, saying, 'I need to be baptized by you, and are you coming to me?' 15 But Jesus answered him, 'Let it be this way for now, because this is the proper way for us to fulfill all righteousness'" (Matthew 3:13-15).
Soon after His baptism we are told "Just as he was coming up out of the water, he saw the heavens split open and the Spirit descending on him like a dove. 11 Then a voice came from heaven: 'You are my Son, whom I love. I am pleased with you!'" (Mark 1:10-11).
Some might ask why it was important for Jesus to be baptized. He needed to be baptized as the first step, or sign, of the beginning of his ministry. As one commentator said: It was a moment of decision; it was a moment of identification; it was a moment of approval; it was a moment of equipping. The Gospel writers want us to know that Jesus is the only road to salvation.
Jesus had to be baptized to make a clear connection with John the Baptist. John was the "voice of one crying in the wilderness" (Matthew 3:3; Isaiah 40:3) who served as the Elijah who was to come. As the one to announce the Messiah, it was fitting for him to dedicate Jesus for His public ministry.
Jesus' baptism also connected the humanity of Jesus with the rest of humanity. Though He was without sin, He took on the form of a man and identified with human experiences. This even included His experience of being baptized, a practice He would later command of all His followers (Matthew 28:18-20).
The Maker of Heaven and earth declared Jesus to be his chosen one. He is real; He is credible; He is alive in us today. At the moment that Jesus was baptized there were three significant events:
Heaven was opened.

God's spirit descended on Jesus.

God's voice was heard.
A dove, often used as a symbol of peace, represents God's spirit descending on Jesus. This gives Jesus power to equip Him for His ministry.
Friends Jesus' baptism provided an example He expected other believers to follow. In Matthew 28:18-20 we read, "All authority in heaven and on earth has been given to me. Go therefore and make disciples of all nations, baptizing them in the name of the Father and of the Son and of the Holy Spirit, teaching them to observe all that I have commanded you. And behold, I am with you always, to the end of the age." Jesus began His public ministry with baptism; He ended His public ministry with a command for His followers to baptize others. May the baptism of Jesus renew your faith as we journey together this year. Amen.
---