Thank you for supporting the ministries of First United Methodist Church of Garden City, KS
As Christians we believe and understand that everything we have comes from God and that we are stewards of
those gifts.
We show our gratitude and love for God through helping others and giving financially to
support
the
continuation and growth of our church. Giving is not about the amount, but rather,
it is about
having a
grateful
and generous heart.




Every month, First United Methodist Church accepts a "Fish Offering" to support different projects, agencies, or outreach.
Monetary donations can be made in the fish basket
or by including "Fish Offering" on your check or online memos.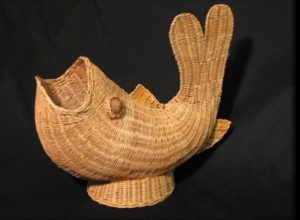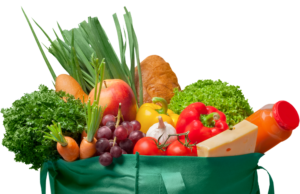 We collect monthly food and supplies for our local foodbank.
Check out our
Outreach
page for the monthly items!
Operation Christmas Child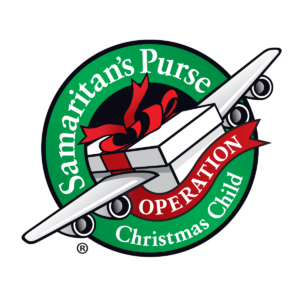 We are participating in the Samaritan's Purse Year Round Giving Project!
How this works is each month there is an item to purchase and at the end of the year they are put together to build a box for a child in need. Check out the Outreach page for the monthly item or pick up a child's card in the Welcome Center!
Would you like to learn more about how you can give to the church? Do you need help creating a budget? Or are you
just curious about how things are budgeted for our ministries? Check out the following information to learn more
about giving to Garden City First United Methodist Church.
We give because God has given to us.
We give to support the growth and continuation of God's kingdom on earth.
We give to make a difference in the lives of others.
We give to help spread the word of God and share the love of Jesus Christ.
We give to show gratitude for what God has given to us.
We give to bless others, just as God has blessed us.
We give to serve our Lord Jesus Christ.
WHAT IF I CAN'T GIVE FINANCIALLY?
We are not all ready to give financially. God's word teaches us that we are to give cheerfully, not reluctantly, or with a heavy heart. Each one of us must grow in our relationship with Christ and give what is laid upon our hearts. God's kingdom can not be built with money alone. If you are not ready to give financially, you may find other ways to share you time, gifts, and talents to serve and share the love of Jesus Christ.
HOW DO I CREATE A BUDGET FOR GIVING?
The bible teaches us to tithe the first 10% of our income. A helpful step to giving in this way is creating a personal budget. Some helpful resources for creating your own budget are

Financial Peace University

and

Crown Financial

. At times churches may host financial classes as a service to their community. Feel free to contact us to find out if there are any current classes in our area.
WHAT IS TITHING? (Malachi 3:10)
Tithing is the practice of giving God the first 10% of your income. This practice is taught in the Bible as a way of expressing the importance of God. We must give to Him first, just as we must put Him first in our lives. As we tithe, we have faith that He will provide us with what we need. Tithes are typically entrusted to the church to be allocated where needed.
Offerings, or special offerings, are anything we do above and beyond our tithing. These might be given as a thanksgiving, or they might be specified for a specific budget or ministry. An example would be to make a special offering to a 5th Sunday Project or the monthly Fish Offering.
HOW DOES THE CHURCH ALLOCATE MY GIVING?
The church has a General Budget, which covers all costs and areas of its ministries. Undesignated or non-pledge giving is divided into the General Budget to support the continuation of all of our ministries. If the Lord has placed a certain ministry or area of service on your heart you are welcome to specify your giving for that ministry. Simply include what you would like to support in your check memo or on your giving envelope.
HOW DOES THE CHURCH CREATE A BUDGET
Each year the church collects pledges. Financial pledges are reviewed along with the need of the church and its ministries. After review by the Finance Committee a general budget for the following year is created.
WHAT IS A PLEDGE? (2 Corinthians 8:1-14)
A pledge is a parishioner's promise to support the church. Pledges can be financial commitments or time and service commitments. Each one of us has something we can offer to our Lord for the care and support of His kingdom. The church uses pledges to prepare the budget for their coming year.
HOW DO I SUBMIT A PLEDGE?
Pledges are typically collected at the beginning of fall for the Finance Committee to review before creating the next year's general budget. However, you can make a pledge at any time by stopping in the church office and filling out a Pledge Card.