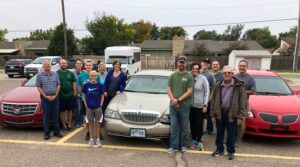 Our Outreach and Evangelism Committee organizes and schedules community outreach efforts and leads our congregation to sharing the word of Christ with those around us. Stay connected with us through social media or our News & Events page to see how you can get involved!
The Church Has Left The Building
Four times each year, there is a fifth Sunday of the month. On those Sundays, the Outreach & Evangelism Committee organizes outreach events for us to be the Hands of Jesus in our community and others. Following worship service, the congregation splits off to serve the community in various areas or joins together as one group to complete a large project. We will have our next fifth Sunday "The Church has Left the Building" Sunday October 29th, 2023. We are excited to launch this program again and look forward to all the opportunities that we will have to help the community.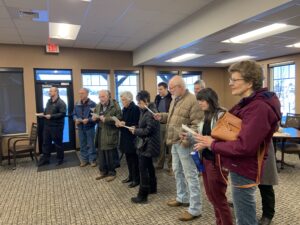 Christmas Caroling for local nursing home residents.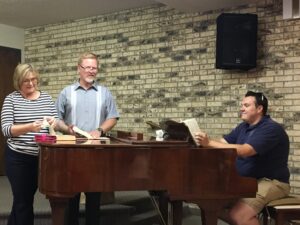 Singing hymns with the residents at local nursing homes.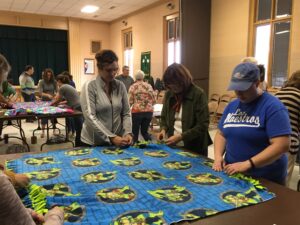 Making fleece blankets for homeless and disadvantaged children in our local school districts.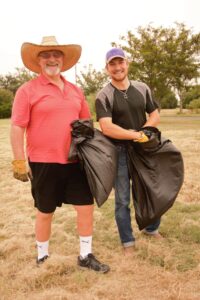 Picking up trash at one of our local parks!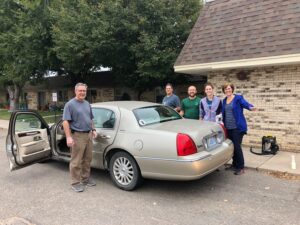 Cleaning cars for the elderly in local nursing homes.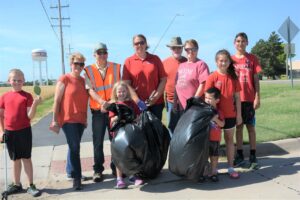 Picking up trash around our local shopping centers.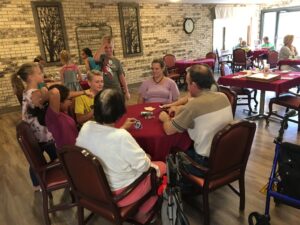 Playing board games and card games with the residents at the local nursing homes.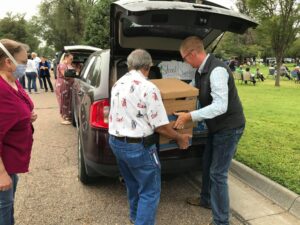 During the Covid-19 Pandemic our 5th Sunday had to look a little different. We held a supply drive to collect items for local agencies in order to support the community through them.
We, as a church family, oversee one of the local community gardens that is available to our community. Anyone from the community can sign up for a plot and they can learn how to garden and grow their own food. At times our

Outreach & Evangelism Committee

will gather together a group to do some of the clean up and maintenance work that is required to run a community garden.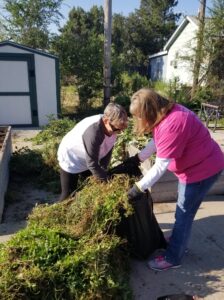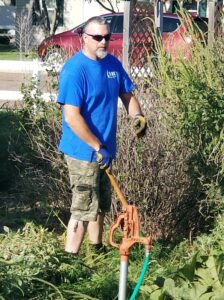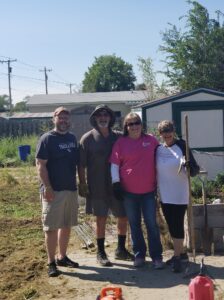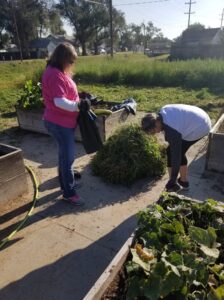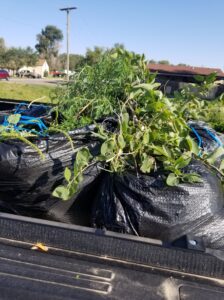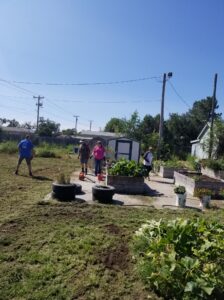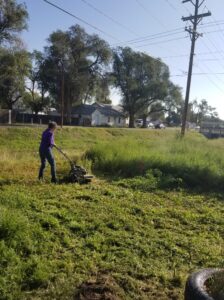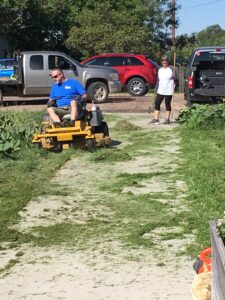 Godmothers is a small group that makes and donates baby quilts to local agencies for expectant mothers. They meet monthly on the 4th Thursday of the month from 9:00 AM to 12:00 PM. Do you enjoy sewing? Is quilting your hobby? Get involved with this ministry and help us minister to those in need!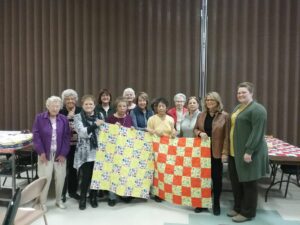 Broken Chains Ministry was launched in 2019 from the heart of Pastor Joel to minister to the inmates of our county jail here in Garden City. We currently have two teams who visit two different "pods" every first and third Sunday of the month. We are allowed to spend one hour with our friends from 3-4pm, during which time we sing, study scripture, have small group discussion, pray, and offer Communion during the first Sunday visit. If you feel God calling you into this ministry, contact Lisa Dockter at bearschic@yahoo.com for more information!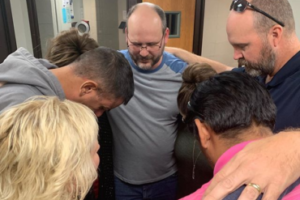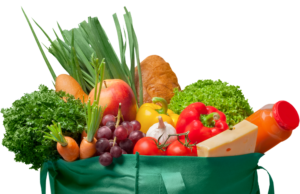 Each month we collect items for our local food banks in our Welcome Center. Check out the list below to participate
February: Paper Plates & Napkins
March: Godmothers (onesies, infant socks, diapers)
September: Thanksgiving Items
October: Thanksgiving Items
November: Thanksgiving Items
Operation Christmas Child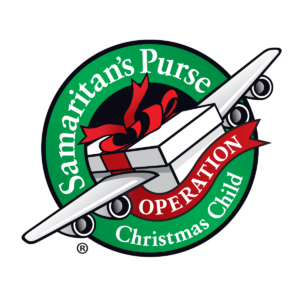 We are participating in Samaritan's Purse's Year Round Giving Project. How it works is each month we purchase an item and at the end of the year they will make up a box for a child in need. Below is a list of the monthly items, or you can pick up a child's card in the Welcome Center!
January: Hats, Gloves, & Scarves
February: Fashion Accessories
November: $9 Donation Per Shoebox