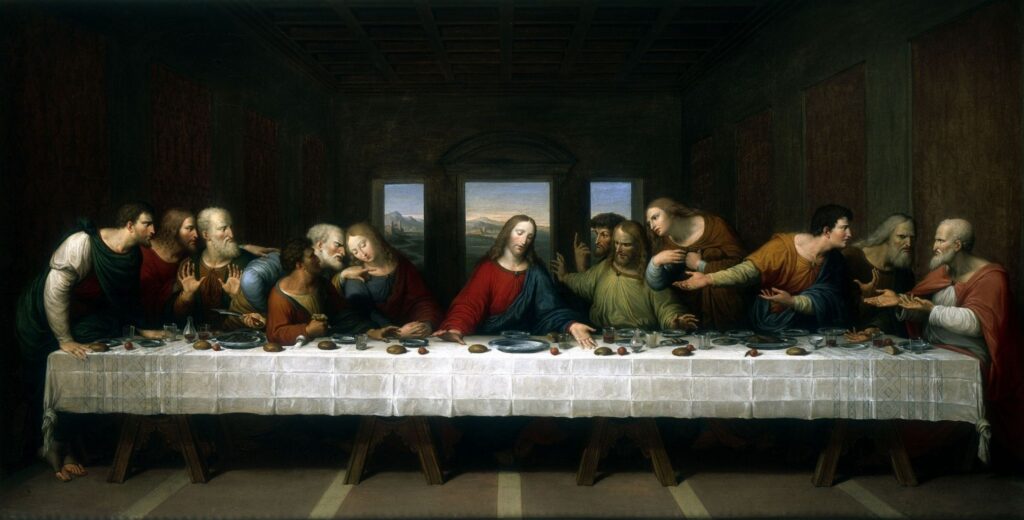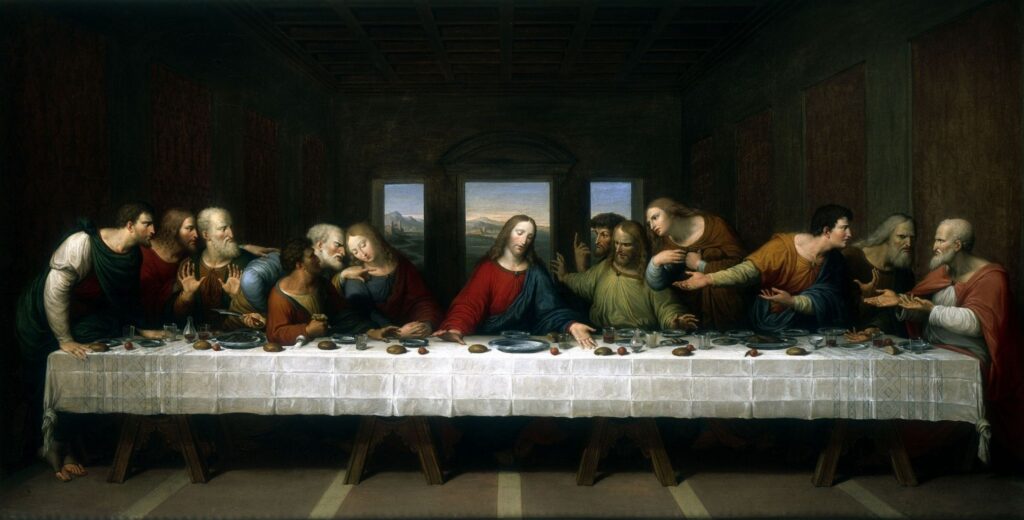 by Pastor Charles Nyamakope
Scripture Reading: Luke 22:7-23
Today's Gospel reading is Luke's account of the last supper that Jesus ate with his disciples. It is a reenactment ceremony specifically designed to evoke spiritual connection to God's liberation from bondage and Yahweh's deliverance of the Jewish people from Egypt.
The night of the last supper, all was not well among Jesus' disciples. Everyone was on edge. They all saw the handwriting on the wall—soldiers and swords, crosses, and nails. One of them had already sold Jesus to the authorities. Peter was boasting he would be brave and follow Jesus, even if it meant certain death.
The Bible says Jesus was aware of their fear and confusion. He loved them. He knew their hearts were in the right place, but he also knew he would end up alone. They were so frail. On the night Jesus was betrayed, they shared a meal. They gathered at a table. That is what they had always done. A large part of their three years together was spent at tables.
In Jesus' ministry, the table was where things got real. When eating together they began to understand that God's love for them was full of mercy, no matter who they were or what they had done. There they were, saint and sinner, rich and poor, all welcome to eat. The table was where truth got told. Jesus would tell them stories about invited guests who were too important and preoccupied to come to a king's banquet, so others took their places. This was his way of teaching them that they were going into the kingdom ahead of the privileged and powerful. And so, the last are first.
The table was where the vision of Jesus' movement got spelled out in object lessons of service and humility. Jesus on his knees with a towel around his waist, dragging a bowl of water from foot to foot, washing his disciples clean. "'Servants,' he told them at that table, 'are no greater than their master. What I have done for you, now do for each other.'"
The table was where pardon was given—to a sinful woman who could not stop bathing Jesus' feet with her tears, to an odious little tax collector who had climbed down from a sycamore tree to welcome Jesus to a meal in his home.
At the table with Jesus, it somehow felt possible for hard things to get better, and lost things to be found. At the table with him, you could imagine a time when you would be able to forgive just about anything. And so that queasy night they ate with him. And while they were at table, he took bread, blessed it, broke it, and gave it to them, saying, "This is my body broken for you."
The bread, his broken body. A sign of broken dreams, broken promises, broken hearts. A sign of mercy and presence to show us that in things that break, God is there. "Take, eat, all of you."
And after the supper was over, he took a cup, blessed it, and gave it to them, saying, "Take, drink, all of you. This cup is a new covenant in my blood, poured out for you for the pardon of sins." Do this when you are broken. Do this when you sin. Do this when you get sinned against. Do this when you are afraid. Do this when you just cannot believe the way hard things have dropped into your life uninvited. Do this when you disagree and fear you will not find common cause or a clear way forward. Do this when you want good company when you do not want to be alone. Do this when you are joyous and want to multiply your joys. Do this when you are grateful and want to taste again the goodness of the Lord who has been so good to you.
Jesus and his disciples ate together many times after his rising. And, after he ascended to heaven, they keep on eating with him in the Spirit, in the church, in a holy communion.
Friends, come to the table today, lay it all out, everything you have—your emotions and questions, your strengths and weaknesses, your beauty and your struggle, your joy and praise and thanksgiving. Here with each other and with him, in the embrace of the Holy Spirit, you will taste and believe again, like never before, the trustworthy Word of the Lord—that as many times as we stumble, we'll be helped up; as many times as we fail, we'll learn and grow; whenever we sin, we'll be pardoned; when we're sinned against, we'll find a way to offer pardon; when we're full of joy, our joys will multiply. And when we die, we will rise. So, come there is enough space for everyone on this table. Amen.
---