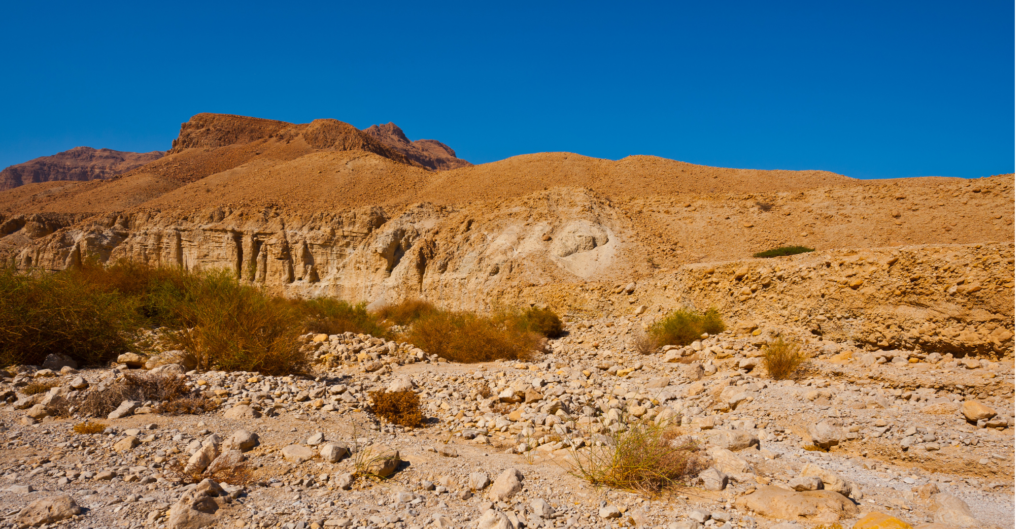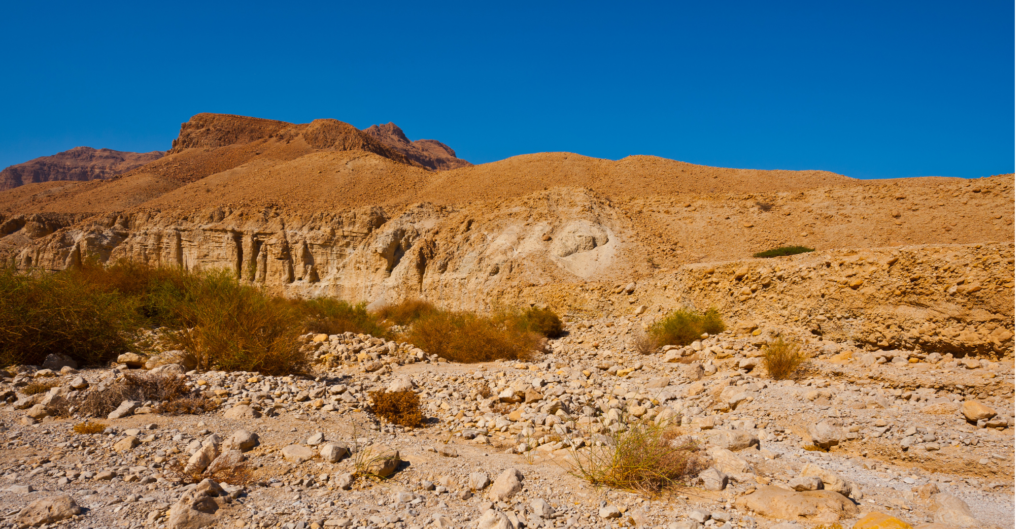 5th Sunday of Easter
Pastor Charles
Scripture Readings: Isaiah 43:19, James 1:2-4,12, Romans 8:18-30, John 16:33
Behold, I am doing a new thing; now it springs forth, do you not perceive it? I will make a way in the wilderness and rivers in the desert. Isaiah 43:19
The Cambridge Dictionary says the wilderness is an area of land that has not been used to grow crops or had towns and roads built on it, especially because it is difficult to live in as result of its extremely cold or hot weather or bad earth:
The word wilderness comes from a Hebrew word Midhbar (מִדְבָּר), which often refers to a wild field where domestic animals may be grazed, and wild animals live, in contrast to cultivated land, hence, sometimes "the pastures of the wilderness" (Joel 1:19–20).
It is, in other words, a locale for intense experiences, of stark need for food and water (Exo 16:1-36), of isolation such as the story of Elijah and the still small voice (1 Kings 19:11-13), of danger and divine deliverance in the story of Hagar and Ishmael (Genesis 16:1-16), of renewal, of encounters with God in the story of Moses and the burning bush (Exo 3:1-21). The Jews wandered in the wilderness for forty years from Egypt to Canaan. Regardless of the difficulty associated with life in the wilderness of their own time, the Jews persevered until they reached the promised land.
In the New Testament, the Greek word for wilderness is eremos (ἔρημος) which means, an isolated place. The wilderness figures at critical junctures in the life of Jesus. Jesus is baptized by John and then is driven by the Spirit into the wilderness for forty days. The devil is there, but so is the Spirit. "A great while before day, he rose and went out to a lonely place, and there he prayed" (Mark 1:35). This records a search for solitude, for self-discovery, for divine presence, but this process, crucially, seems to require the ambiance of the natural environment.
February 2020 to the present has been a perfect picture of the wilderness of our own time. Like the Jews during their wilderness, the Covid- 19 induced wilderness has forced us to do ministry differently. Now, what does life in the wilderness look like? Today we focus on Trials and Tribulations associated with life in the wilderness.
Without question, this is the most significant widespread hardship the world has seen in a long time. The degree of physical illness, financial destruction, and mental distress experienced simultaneously is nothing short of tragic. The Church and those around us need to hear of the hope we have amid trouble. We need to be reminded of how God's Word has guided us to respond, and we need to be comforted by the truth that He is near to the brokenhearted.
James (1:2-4,12) says 2Consider it pure joy, my brothers, and sisters,] whenever you face trials of many kinds, 3because you know that the testing of your faith produces perseverance. 4Let perseverance finish its work so that you may be mature and complete, not lacking anything. 12Blessed is the one who perseveres under trial because, having stood the test, that person will receive the crown of life that the Lord has promised to those who love him.
Paul in Romans (8:18-30) says there is hope for our future; our current pain cannot compare to our promised good in Christ. Some of us lost beloved members of our families through Covid. Some had to endure the pain of recovering from COVID infection. After close contact with someone with the virus, it quarantined some of us. Some of us spent a long period of time without seeing our elderly relatives in nursing homes, fearing we might pass the virus to them. We missed our summer vacations last year. These are some of the trials and tribulations we are breaking through as we journey to a new normal.
God has been with us through thick and thin. The Gospel of John (16:33) says, I have told you these things, so that in me you may have peace. In this world, you will have trouble. But take heart! I have overcome the world."
In our troubles and tribulations, Psalm 34 says God is near, He hears our cries, and He delivers His people. God has been with us and will continue to protect us as we go through the trials and tribulations of this Covid induced wilderness. We will not remain in this wilderness; let's break through this wilderness through faith in Jesus Christ.
---