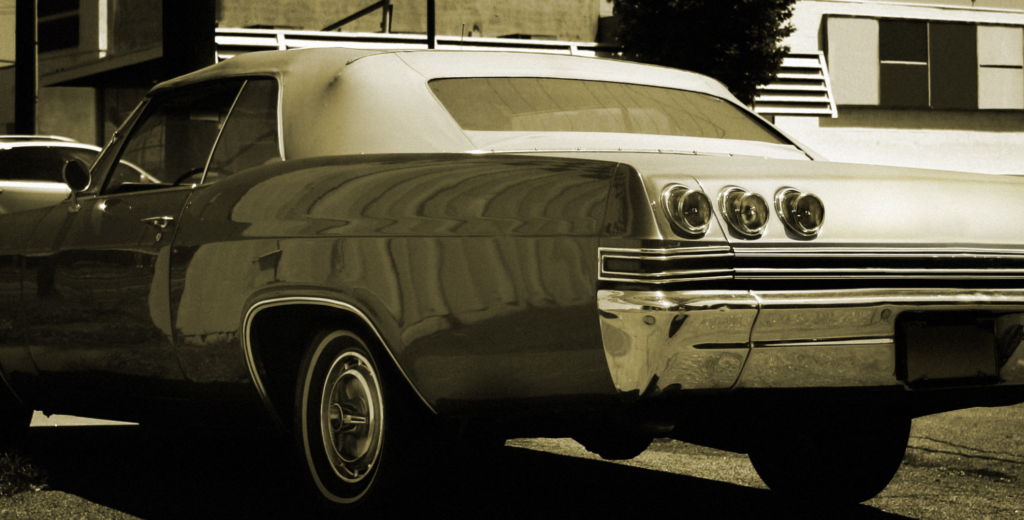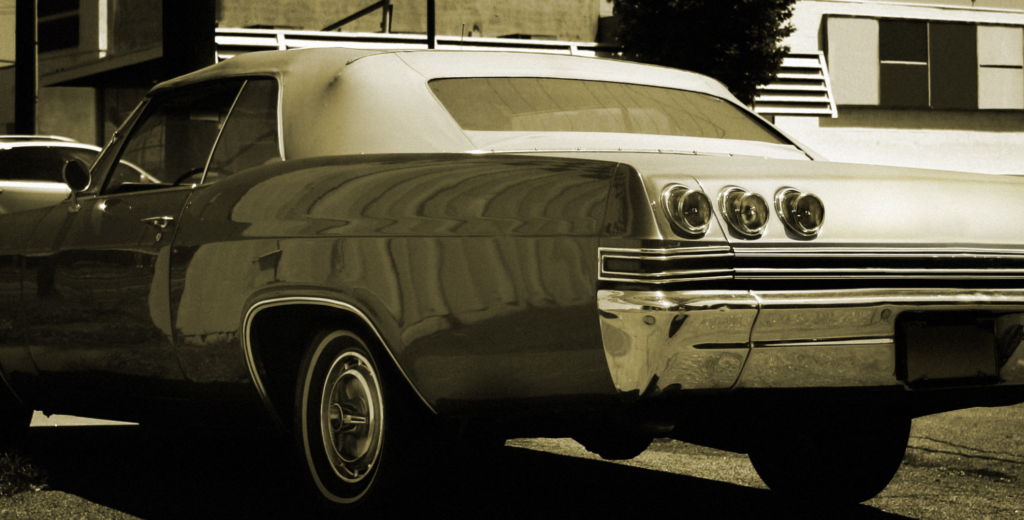 Pastor Joel
Scripture Reading: Acts 2 42-47
I have a question for you. How do you remember your first car? There's something about your first car, isn't there?
The first car you had was your first shot at freedom, where you could drive yourself anywhere.
I came from a family where you had to buy your car. I was living on my own and got sick of walking to college and work, so you take what you can get. What I got was a 1975 Chevy Impala. They don't make a car like these anymore. You could tap dance on the hood and not one dent. It was the most beautiful shade of Banana yellow you ever saw; it could be seen anywhere in a parking lot. The floorboard was rusted through, so I could see the road beneath me as I was driving. I paid a total of five hundred dollars for it. It was a total wreck, but it was mine. Most first cars because you don't know how to drive well, so often are clunkers, and we learn how to drive better as we go.
This idea of what drives you is essential. What are the things in life that drive you? Doesn't something drive us all? Money, power, love, friendship, hope, or despair?
As we are breaking through the wilderness of this COVID season that we have been through, I question what drove the early Church to do what they did to change the world as we know it? And can it be recaptured?
The end of Acts chapter 2 talks about what the Church looks like when it's freshly filled with the Holy Spirit. Right as the Spirit of God empowers the Church, we get this explanation of how they were. To me, this is an excellent example of what the Church is meant to be. Church is not the building.
First, I want to show you the end of verse 47 where it says, "And day by day the Lord added to their number those who were being saved." (Acts 2:47) That's important because God is interested in saving people.

The reality is that when someone is lost, they need to be saved. So here we see a newly spirit-filled church the Lord was adding daily those who were being saved. God is interested in finding the lost people, seeing them get found and then ushering them into the Church. Then notice we get these four big ideas in verse 42. They devoted themselves to the apostles' teaching, fellowship, breaking of bread, and prayer.
Now, what's fascinating is that if you take verse 42 and use it to blanket over the rest of these verses, you'll notice that in verse 43, they talk about the Apostles again. It says, "Awe came upon everyone because the apostles were doing many wonders and signs." Then verse 43 amplifies what the apostles were doing. We learn about the word fellowship in verses 44 and 45. "All who
believed were together and had all things in common; they would sell their possessions and goods and distribute the proceeds to all, as any had need." Fellowship is the understanding that all of our lives are connected as the people of God. That runs contrary to our beliefs about our individualism. We are individual members, but we're part of something bigger.
Next, we see the breaking of bread. Was this communion?
Maybe? During this last year and a half, one of the areas we have missed is breaking bread together. But now the veil is lifting, and we can enter into those meals together.
They would gather in the temple, and then they would go from house to house. They were doing life together. They were sharing meals together. Notice they ate their meals with glad and generous hearts. There's an outgrowth that comes from this: gladness and simplicity.
Then the last one is prayer; they were praying, they were also praising God. God was granting them favor with the people around them.
So what do these verses teach us? They teach us how to be the Church. They teach us the essentials we need to continue Christ's ministry. Those essentials are to be devotional, relational, and reproducible.
To be devotional, you have to be devoted to reading the Bible. You have to decide that God's word is God's word, and I will orient my entire life around this book. Now I realize that this is a big commitment, but you realized how big a promise God made that we have the book. If you read the history of the Bible, you will recognize that people have died trying to get the Bible into the hands of ordinary everyday people in a way that they can understand. There was a time when the Bible was kept apart, not in the common language of people, so that religious institutions could make sure you had to go to them to learn.
The beauty is that now you all have Bibles. The question is, are you devoted to reading Bible? We want to be devotional people because we're Bible people and because the early Church continued steadfastly in the apostles' teaching of the scripture.
If you look at Acts chapter 2, the Church was always together; it was relational. They knew what the needs of each other were. They gathered together in the temple, and then they went around from house to house and enjoyed time with one another. The Church is meant to be relational by nature. That's why small groups are so important; we're meant to be in relationships with others. You are supposed to have a group of people here in your Church family who know you. Who knows what is going on in your world. Who is walking through life with you? God designed it that way, so you have people with who you are living life with.
The last essential is to be reproducible. The idea of reproducible means that every single one of our lives is actually designed to reproduce itself spiritually. That whatever journey you are on, there is someone who you can pour yourself into to help bring up.
To me, these verses are a beautiful picture of what the Church is supposed to be. It is in a different culture, in a different time, but the pieces are here. As a church family, we have what we would call a system to speak or a God-breathed way of getting at Church and ministry that comes out of these verses.
If you look at the early Church, how did they meet people's needs?

People who had the means would sell what they had to provide for those who had none. So, someone's generosity now will promote more generosity within it. I realize some of you right now have nothing to give, and if you have nothing to offer, I'm not speaking financially; I mean, personally. It's time to allow people to pour into your life. Once you are built up, then, guess what? Now it's time for you to start pouring into others. That's what a reproducible model is. What's beautiful is that if you look at the book of Acts, it begins with apostles before you know it they choose deacons. Then before you know it, the Church is growing. You got guys like Timothy who are being discipled by Paul; you got somebody like Apollos who was getting poured into not Only by Paul but by Aquilla and Priscilla; God is using all these people before you know it.
Astronomers tell us that when we see a star, we see a light generated a long time ago. The light we see in the present is from another time. The Church is like that. It is light in the present from the past (generosity of the cross) and the future (the unity of the Kingdom).
The Church is to be a sign to all the earthly powers that the gospel
and its promises are true! That God is real, that Jesus is Lord, and that the cross and resurrection happened. Our hope is in Jesus alone. If we would believe that and live it out, we will make it through the wilderness.

Growing Devotionally, Relationally, and Reproductively
---